Peter Clarke, head chef of the award-winning Vintners Bar & Grill in the Barossa Valley, South Australia, gave us this lesson on some basic crowd pleasers anyone can make.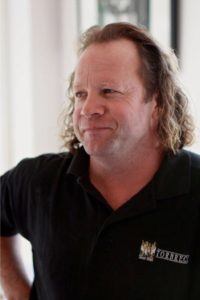 "The Asian Dressing goes with absolutely anything, from salad to dipping sauce. You can make a large batch and freeze it so there is always something for visitors.
"I love this easy all-year sweet potato and mango salad, which you can serve warm or cold.
"Fennel chips are a fast and easy tasting dish for unexpected weekend visitors.
"Buy a couple of fresh fennel on Fridays and you will be ready to impress even at short notice.
SWEET POTATO AND MANGO SALAD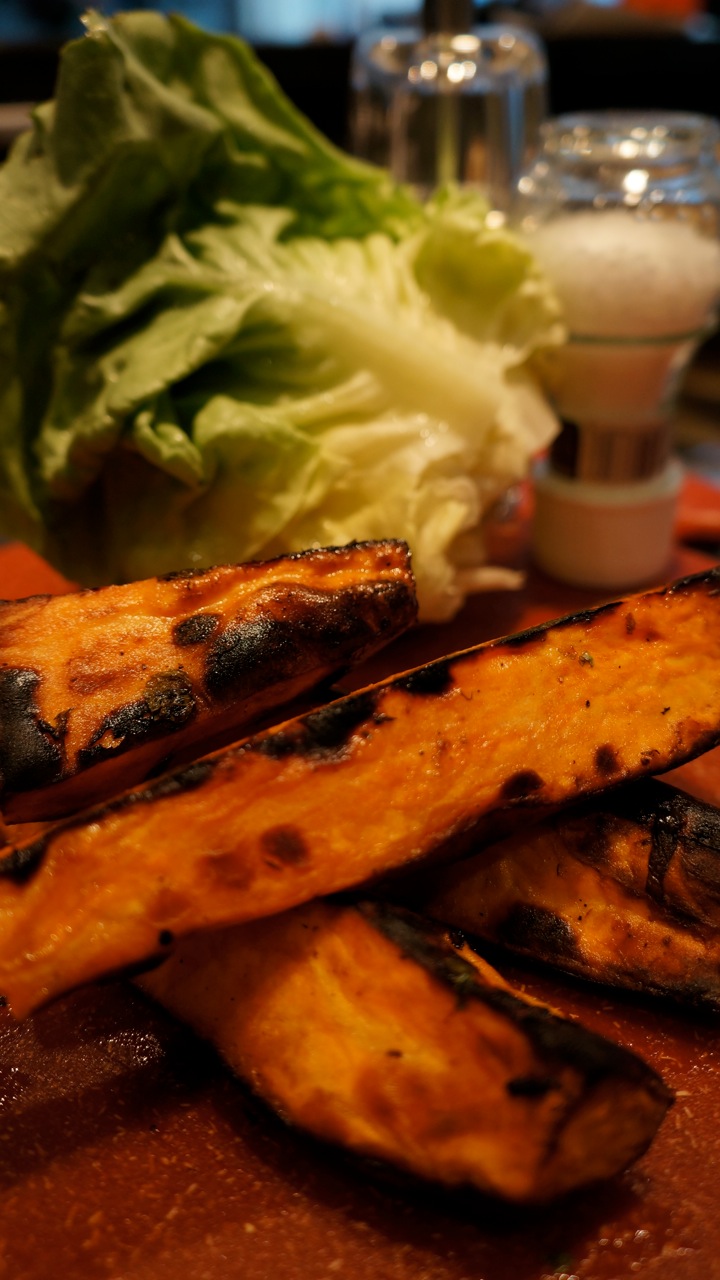 Ingredients
1 sweet potato, peeled
1 large mango, skin removed
Dressing:
3 tbsp olive oil
4 tbsp fresh mint, chopped
Juice of 1 lime
1 tsp grated lime rind
1tbsp rice wine vinegar
½ tsp extra fine sugar
Sea salt and pepper to taste
Salad greens:
1 head lettuce, shredded (Boston or similar)
½ cup fresh mint leaves, shredded
Method
Preheat grill to medium.
Chop sweet potato and mango flesh into long wedges at least ½ in thick.  Place in separate dishes.
Combine the dressing ingredients in a bowl and pour half over mango and potato wedges.
With tongs, arrange sweet potato wedges under the grill and cook for 6-7 minutes until they start to soften.  Turn and grill for another 6-7 minutes.  While this side is cooking, arrange mango wedges under grill and cook for 2-3 minutes on each side.
Transfer all the wedges to a cutting board and cut into cubes.   Toss into the remaining dressing.
Toss lettuce, mint, potato and mango in a salad bowl and sprinkle a pinch of sea salt over to serve.
FENNEL CHIPS
For each fennel bulb, you will need 1/2 cup white balsamic vinegar, 1/2 cup good olive oi
l, salt and pepper.
1. Chop fennel bulb into chunky chip size pieces.
2.Stir fry in wok with all other ingredients for two minutes until just softened.
3. Add extra salt and pepper to taste and serve immediately.
ANYTIME ANYWHERE ASIAN DRESSING
85g rice vinegar
6 – 8 tsp palm sugar
1 small knob fresh
ginger finely sliced
85g lime juice
85g fish sauce
1 chilli finely diced
2 cloves garlic finely diced
1 tblsp sesame oil
1 tblsp vegetable oil
1 tblsp chilli oil
1/3 bunch mint finely diced
Method
Place vinegar and sugar in a pan. Heat till sugar is melted, add ginger and cool.
Then add rest of ingredients and mix.