People shed more weight on an entirely plant-based diet, even if carbohydrates are also included, a study has concluded. Other benefits of eating a vegan diet include decreased levels of saturated and unsaturated fat, lower BMIs, and improved macronutrients.
A new study by the University of South Carolina confirms one big draw of saying no to all animal products: the ability to shed weight faster than those who consume a diet that contains meat and dairy.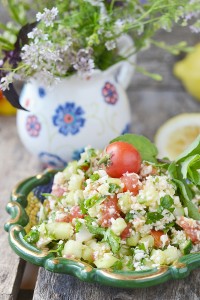 The lead author on this study, Gabrielle Turner-McGrievy notes that the diet consumed by vegan participants was high in carbohydrates that rate low on the glycemic index. "We've gotten somewhat carb-phobic here in the US when it comes to weight loss. This study might help alleviate the fears of people who enjoy pasta, rice, and other grains but want to lose weight," she said.
View the article in Science Daily HERE.